Discover the advantages of our resort
Holiday complex
Recreation Center Terimex in Pogorzelica (Poland) is a complex of 32 wooden and brick holiday cottages, with terraces and full sanitary facilities and two brick pavilions (rooms with bathrooms). A total of 200 beds.
Location - the Rewal Coast
The resort is located in the seaside town of Pogorzelica, on a large and wooded area. Pogorzelica is one of the least crowded seaside towns in terms of tourists.
Attractions and monuments
You can make your stay more attractive with a number of attractions in our facility, among others indoor swimming pool, sauna, tennis court, bowling, playgrounds and bike rental. Every tourist will find monuments of nature and tourist trails nearby.
The proximity of the sea and the lake
Our resort is located only 600 meters from the sea, an 8-minute walk to an unusually charming beach. An additional attraction is the close proximity of the Liwia Łuża lake with an ornithological reserve.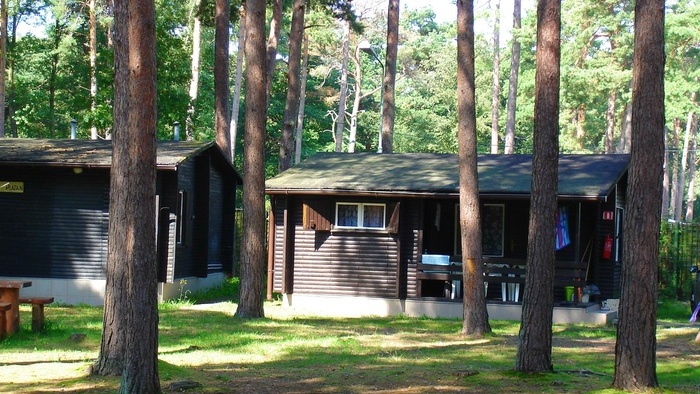 ABOUT THE RESORT
Terimex Pogorzelica
We are a well-organized tourist center whose family atmosphere is an undeniable advantage, for which it is worth spending unforgettable moments with us. The uniqueness of the location allows you to spend holidays in the beautiful and green surroundings of pine forests, and at the same time have a few steps to the charming beach in Pogorzelica.
We organize holiday stays for individual tourists and organized groups, green schools, summer camps. We also offer caravans.
See the map of the Resort
SITE AND ATTRACTIONS
What do we offer?
The resort offers 32 wooden and stone cottages with terraces and bathrooms with shower cabins. Our cottages are 2, 3, 4, 5 and 6-bed, equipped among others with fresh linen and TV.
The resort is completely fenced and lit, so that our guests can feel completely safe. On the premises there is a parking for guests, a barbecue area, a children's playground, a sauna, an indoor heated swimming pool, sports courts, a tennis court, bike rental and much more. We also provide free Wifi internet.
See a full list of attractions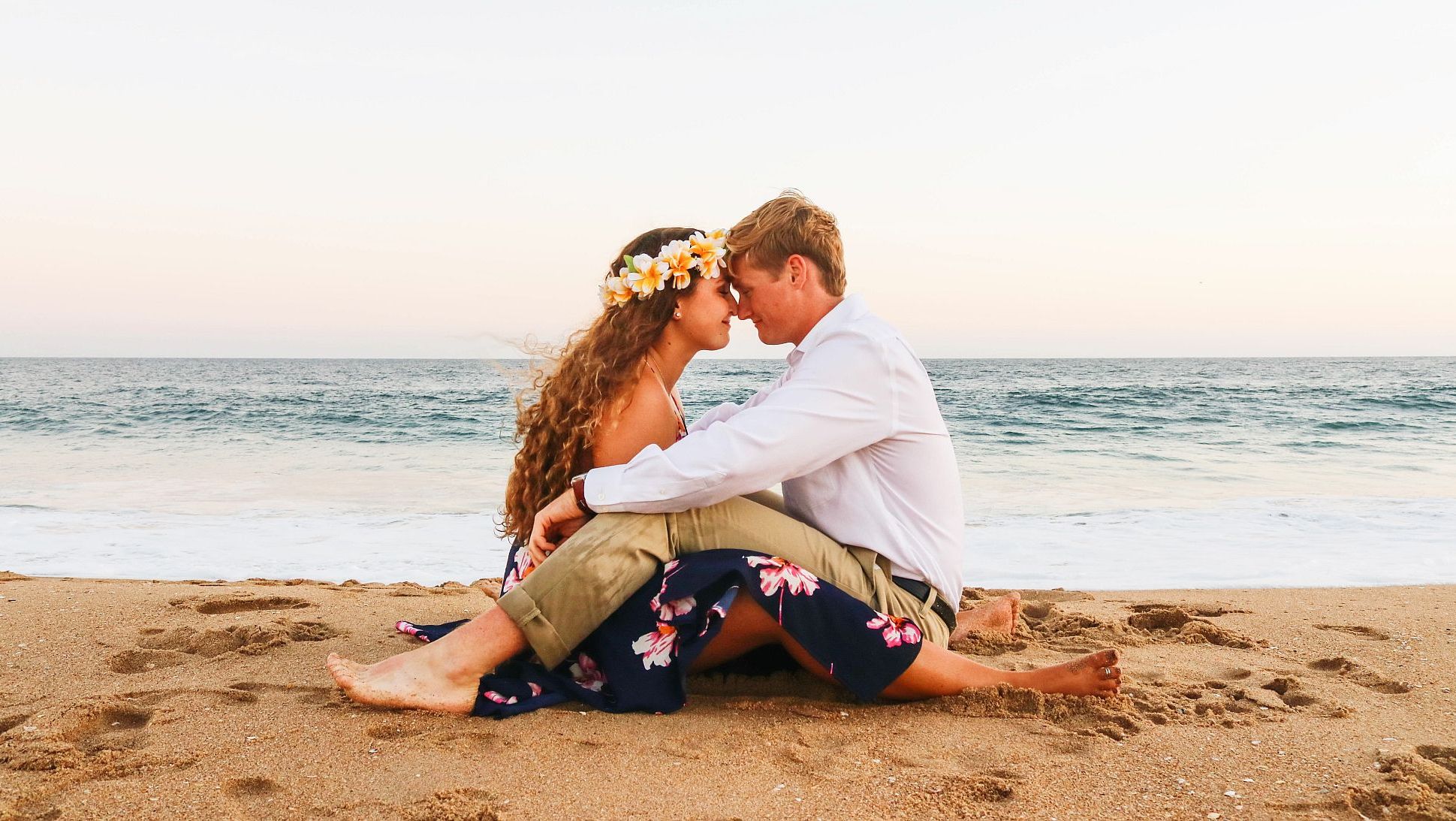 A charming beach and lake
600 meters from the sea!
The resort is located in the coastal belt right next to the wide beach, where clean air, a range of dunes and the sound of waves are an undeniable asset for spending free time.
Just 8 minutes walk to the beautiful, wide and fine-grained beach. The climate prevailing here creates perfect conditions for rest.
More coastal attractions
attractions and monuments
place for bonfire and barbecue
Hectares of the area of our resort
Wooden and brick holiday cottages
We are that many meters away from the sea
Let yourself relax for a moment
Rest in comfortable conditions surrounded by forests and the sea
We offer our guests relaxation in the sauna and indoor heated pool. Convenient access to the beach, clean water, air saturation with essential oils of pine forests give you the opportunity to have a pleasant rest and recuperation in our resort.
You can go for a trip along the coast, go cycling, play tennis or play football.
An idea for a vacation for two, with family or friends
Spend pleasant moments on the Rewal Coast
Stays can be enriched by an excursion into the past by a truck from 1896 along the route from Gryfice to Pogorzelica through picturesque towns: Karnice, Trzęsacz, Rewal, Śliwin and Niechorze.
Pogorzelica is also an excellent starting point for such towns as Kołobrzeg (Powder Tower, Gothic cathedral, Polish Arms Museum, Solna island with a salt water source, lighthouse, pier, yacht port) and Trzebiatów (beautiful architecture).
From the tower of the 45-meter long lighthouse in Niechorze you can admire the magnificent view of the cliff coast, which is an attractive backdrop for commemorative photos of holidays.
TERIMEX
Resort and Recreation Center in Pogorzelica
Rooms
Holiday cottages
Caravans
Contact
terimex@ta.pl
Rzeczna 1
72-351 Pogorzelica, Poland
West Pomeranian Voivodeship
Phone. 91 386 32 11
Mobile. +48 506 977 277